Want to tell us about your projects?
Find impactful positions in a variety of stimulating sectors.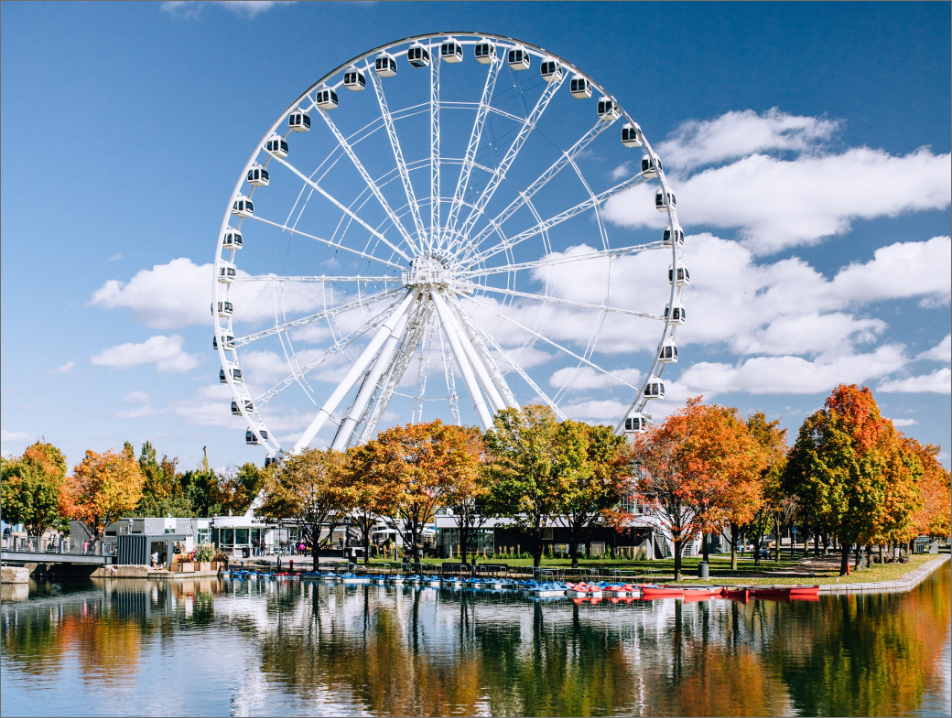 Consult our listings for all opportunities related to our brand. 
Find the executive position you've been looking for.
Chief Sales Officer - Michigan
Sector : Automotive
In the context of leveraging market opportunities and optimizing the ''go to market'' strategy, the organization has decided to hire a Chief Sales Officer. Given the size and scope of the US market, the position will be based in Michigan with a truly global responsibility in terms of geographical scope.
Main Challenges:
US scope:
Populate the team with individuals who are action-oriented and who ''want to win''.
Perform a thorough analysis of the current composition of the roster of individuals in the sales group;
Restructure the 'go to market' strategy such that clear goals are set and action plans to attain them are put forward.
Global scope:
In parallel with the US transformation initiatives, the CSO will develop a global sales operation plan which will set forth the target objectives as well as a detailed road map to reach them;
The given objectives will reflect the CEO`s and current owner's aggressive exit strategy in terms of top-line milestones.
Main responsibilities:
Overseeing business objectives and implementing a sales strategy linked to ensure success;
Managing and providing support in a daily activities approach to the sales teams and organizations;
Driving satisfaction, perennity, and customers acquisition through a strategic journey;
Assessing and developing innovative solutions on sales/clients strategies that will bring in more revenue and profitability;
Navigating within the marketplace and media (clients, competitors, survey…) to present
recommendations to foster results;
Managing sales teams, recruitment, retention, company attractiveness, development, recognition, talents management… with HR support;
Works closely with the CEO, the Global Executive Team, and the sales teams in the world.
More specific responsibilities :
Manage the commercial sales team while being heavily involved in the motivation, drive and development of new talent within the organization;
Direct ownership of:

Sales objectives and how to achieve targets in terms of resources allocation, priorities,
clients and methodology linked.
Commercial analytics and data management including tool and system evolution to more digital.
Define and recommend adapted sales incentive model to ensure motivation, accountability and performance.
Key account management and policy deployment to retain customers, develop revenue and improve satisfaction.
Negotiation linked with the company's practices and rules, a delegation of authority.
Participate in the branding plan and evolution, initiate innovative approaches against
competitors.
Propose through business cases how to be more proactive in front of clients needs and
market evolution.

Manage with Global Head of Marketing & Corporate Communication sales events, marketing plans, and communication linked internally and externally;
Work closely with Chief Product Officer and ensure alignment for more performance;
Manage the activity through regular and significant KPIs to take decision and implement plan/program accordingly;
Manage with sales leaders all business reviews and monthly report, forecasting, analysis and recommend corrective actions;
Participate in all organizational projects to boost new client wins and win backs.
Education, Experience, Competencies, and Behaviours:
Minimum of 10 years of Chief Sales Officer or Global Sales Leadership experience with responsibility for direct sales and sales support and operations functions;
Experience leading international sales organizations and teams focused on results and performance;
Proven capability to define a sales strategy and establish deployment plans supporting local sales teams;
Used to managing international clients through global/local approach and policy;
Experience of a matrix environment and flat organization with a fast decision process;
Experience of M&A and Post Merger Sales Team integrations;
Executive presence to report to a CEO as well as to sit on an executive committee;
Ability to actively contribute and add value to the various strategic endeavors;
Possess a leadership approach that instills communication and trust within the team.
Key skills:
Entrepreneurial spirit and innovation capabilities to be more reactive and increase our
anticipation/market evolution;
Effective and demonstrative team player to ensure the best collaboration, cross-functional synergies to improve teams' performance;
Clients oriented to focus and bring clients satisfaction and relationships at the top of the priority; anticipate needs; promote events with Corporate Communication to enlarge A2Mac1 branding;
Actor of change with the Executive Team to support vision, plans, and change management deployment and success;
Challenges, issues, risk identification, and communication to collectively solve them;
Excellent interpersonal skills and demonstrated ability to interact professionally with culturally and the linguistically diverse public;
Demonstrated ability to gain trust and confidence;
Self-driven/entrepreneurial and resourceful with a roll-up-your-sleeves attitude towards getting things done in a small company environment;
Excellent oral and written communications skills with a knack for simplifying complex topics and technologies to their essence;
To possess the ability to play the strategic executive role coupled with excellent selling skills and key strategic relationship building skills – the individual will essentially be a ''hands-on'' executive;
Ability to understand global sales strategy deployment and demonstrated sensitivity to local markets specificities and distinctions (culture, language, etc);
Possess superior coaching and communication skills;
Experienced in culture transformation as well as change management;
Experienced in an industrial sales environment with demonstrated ability to carry value-added conversations with technically inclined clients (engineering team);
Leadership and exemplarity;
Creative thinking and innovative approach;
Negotiation and analytical skills;
Excellent communication skills.
Why join the Company?
Join a winning team of highly qualified individuals who are working within an outstanding culture and work environment;
Join an organization giving you the opportunity to sit on the senior leadership team thus giving you broader business visibility;
World-class organization, operating in an aggressive growth mode on an international geographical scope.
Isabelle Girard
Vice-présidente et Chef de pratique
Courriel: igirard@mandrake.ca
Directeur équité, diversité et inclusion - Montréal
Secteur d'activité : Services Professionnels
Dans un contexte de constante évolution, la firme souhaite affirmer sa position et ses actions en termes d'équité, de diversité et d'inclusion au sein de l'ensemble de la firme. Le poste nouvellement créé vise à participer à la vision globale du nouveau département de diversité et d'inclusion et à développer et mettre sur pied celle-ci pour la région du Québec couvrant les bureaux de Montréal et de Québec.
Principaux défis du poste:
Saisir les enjeux et le fonctionnement de la firme, s'intégrer et rapidement établir sa crédibilité tout en maintenant un haut niveau de collaboration avec les membres du cabinet;

Développer un programme d'éducation et de formation en matière d'équité, de diversité et d'inclusion afin d'uniformiser la compréhension au sein de la firme;

Établir un portrait réel de la situation et proposer des objectifs clairs à atteindre en termes d'équité, de diversité et d'inclusion;

Développer et déployer des programmes et des initiatives favorisant l'atteinte des objectifs pour la région du Québec.
Principales responsabilités:
Relevant de la Chef équité, diversité et inclusion basée à Toronto, le/la titulaire du poste participe au développement de la stratégie et assure la mise en place des actions requises à la concrétisation de la vision établie pour le département d'équité, de diversité et d'inclusion par le biais de programmes et d'initiatives. Il/elle assume notamment le leadership opérationnel pour les bureaux de Montréal et Québec et la mise en place de la structure supportant cette nouvelle entité.
Participer activement à l'élaboration d'une stratégie globale à l'échelle du cabinet et de plans d'action, de communication et d'apprentissage;
Élaborer et mettre en œuvre un plan régional en matière d'EDI. Concevoir et diriger des initiatives et des programmes en matière d'attraction, de recrutement, de gestion de performance, de développement du leadership, d'engagement, de rétention et de reconnaissance des membres du cabinet;
Sensibiliser les dirigeants de la région du Québec aux questions d'EDI et les rallier autour d'objectifs communs;
Fournir des avis et des conseils stratégiques et consultatifs en matière d'EDI aux leaders de la région de même qu'aux avocats et membres du personnel;
Agir à titre d'expert et travailler en étroite collaboration avec les membres des équipes Talents, Marketing et autres groupes professionnels dans l'élaboration et l'examen des formations, des politiques et des lignes directrices;
Assurer la gestion des opérations courantes en matière d'EDI (demandes d'informations, statistiques, etc.);
Collaborer à l'identification et l'atteinte des cibles d'ÉDI pour l'ensemble de la région;
Développer et mettre à jour des indicateurs pour mesurer l'impact des initiatives d'ÉDI;
Diriger des initiatives ou des projets relatifs à l'EDI à l'échelle du cabinet ou offrir du soutien connexe;
Établir et entretenir des relations externes avec des groupes de soutien, des organisations et des clients du secteur de l'EDI.
Expérience, formation, habiletés, connaissances et caractéristiques recherchées:
Diplôme universitaire de premier cycle dans un domaine pertinent;
Expérience professionnelle au sein des services professionnels (un atout);
Expérience professionnelle reliée à l'élaboration et à l'implantation de programmes et d'initiatives EDI;
Excellentes connaissances des pratiques exemplaires en matière d'EDI;
Connaissance d'un système de gestion documentaire et des outils Microsoft Office, notamment une connaissance approfondie d'Excel;
Excellent niveau de bilinguisme (français et anglais) et très bonnes capacités rédactionnelles en français;
Excellentes habiletés interpersonnelles et de communication, capacité à intervenir avec confiance et crédibilité auprès des personnes de tous niveaux hiérarchiques et à cerner rapidement les enjeux;
Excellent jugement dans la prise de décision, maturité permettant d'aborder des situations délicates avec tact et diplomatie;
Haut niveau de professionnalisme et de discrétion, souci d'offrir un service à la clientèle de grande qualité;
Solide sens des affaires, aptitude pour la résolution de problème et capacité à engager et promouvoir le changement et l'innovation;
Excellentes habiletés d'organisation et de planification, capacité à gérer plusieurs projets simultanément;
Habileté à piloter le changement et l'innovation;
Excellentes habiletés d'organisation et de planification, capacité à gérer plusieurs projets simultanément.
Pourquoi joindre l'organisation?
Pour joindre une organisation fière de ses valeurs de diversité et d'inclusion qui permettent d'offrir un milieu de travail accueillant où chaque membre peut s'épanouir et réussir en toute confiance et liberté;
Pour un milieu de travail flexible où le travail à distance est soutenu par un environnement technologique performant;
Pour travailler avec des collègues passionnés et dynamiques;
Pour une ambiance de travail conviviale où les valeurs de bienveillance, de respect, d'ouverture et d'innovation sont mises de l'avant;
Pour joindre un cabinet dont l'excellence est reconnue sur la scène internationale.
Isabelle Girard
Vice-présidente et Chef de pratique
Courriel: igirard@mandrake.ca