Our executive recruitment firm specializes in different functional sectors ranging from retail and legal affairs to manufacturing and new technologies. We can assist your team of professionals in designing the job description documents as well as any additional support necessary to reach your objectives.
Our expertise extends across a multitude of organizational functions.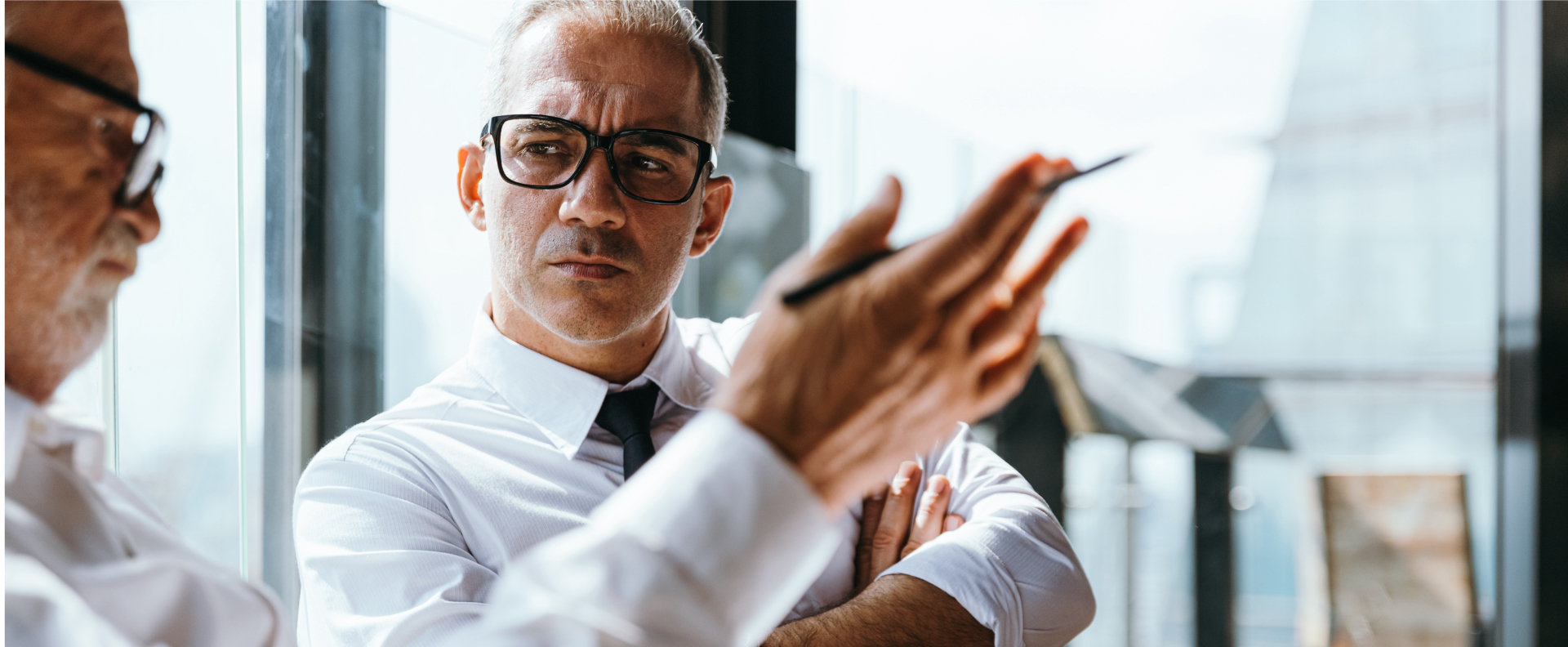 Operations & Supply Chain
Operations and supply chain management involves the coordination of a complex system comprised of suppliers, manufacturers, distributors and other providers. Global economies have significantly impacted operations and supply chain management. Executives are required to be more lateral in their thinking, with the ability to impose greater operational efficiencies in a highly competitive global landscape.
Legal
The increasingly complex regulatory landscape of business today means that companies and organizations across all sectors must be prepared to approach and address legal issues with confidence. Experienced attorneys who understand the impact of legal and regulatory issues and who proactively manage the risks at hand are essential members of a management team.
General Management
General managers have extensive cross-functional experience and are responsible for the financial performance of their business unit. Typically, this means that they oversee the sales, marketing and operations functions of the organization or division that they manage. They may also be responsible for other functional areas such as human resources and finance. Whether they run a private small-medium enterprise or a subsidiary of a larger, perhaps even multi-national corporation, they require a broad range of business skills, understanding and experience as they are called on to make significant organizational decisions. This profile of responsibilities may also be found in the titles of President or CEO, depending on the organization.
Our consultants are well-connected to top general management talent in diverse industries. They are highly experienced in identifying and recruiting exceptional GMs with the objective of making an impact in their clients' organizations.
Finance & Accounting
Traditionally regarded as conservative professions, Finance and Accounting functions are rapidly shedding their 'bean counter' image. Consolidations and globalization have shifted organizations from being overly process-oriented to embracing a more holistic, 'big picture' approach in these areas. As the industry evolves, so too have the skills and background for those employed within it. The requirement for accounting and analytical skills is being augmented with a need for forward-thinking individuals who have a broad business perspective and understanding.
Sales & Category Management
Within an organization, sales executives are responsible for developing the strategic plan for their vertical market. The sales process takes its direction from the marketing strategy, and develops a "go to market" plan that will deliver against an organization's top and bottom line goals. Organizations today are expecting more from their sales team than just industry knowledge; they require tactical sales management skills and leadership ability. Effective sales executives are also required to have well-rounded general management abilities to ensure that top-line growth is both sustained and profitable.
Marketing & Consumer Insights
Marketing plays a pivotal role in any organization. It creates reciprocity between companies and consumers. Marketing encompasses a wide range of activities and specializations, including market research, product development, branding, promotion, advertising, mobile marketing, loyalty marketing, public relations and much more. As such, marketing executives require a broad-based skill set and real ability to work cross-functionally with internal and external partners to achieve organizational objectives.
Public relations have become an increasingly specialized field over the years. PR executives are responsible for managing a company's external messaging. With their reputations at stake, it's critical that organizations find individuals with exceptional PR experience and capacity to work in this sector.
Our advisors know that customer marketing is a key part of an integrated, comprehensive approach that challenges certain limits.
Human Resources
Recruiting, retaining, developing and motivating quality employees continue to be essential for the success of any organization. Increased competition for top talent have made it more challenging for HR executives to attract and retain the best and brightest.
Engineering
Our consultants in the sector know that engineering firms have unique requirements for their executive and design teams. These various positions require specific academic training and particular technical expertise, depending on the specialization, be it in electrical, mechanical, civil, building, pharmaceutical or chemical engineering. If your organization is seeking a seasonned executive, teaming up with a professional recruiting firm may be the right move.
As engineering firms expand to accommodate new technology, demands or market opportunities, your company may be looking to make valuable additions to its team. Our executive recruitment specialists can help you find talent to fill executive positions in fields such as:
All commercial engineering
Architecture
Automation
Manufacturing
Operations
Board Services
We use our expertise to help organizations optimize their board of directors by appointing the right individuals, all the while making suggestions on how to improve performance and efficiency. We work with governance bodies, nominating committees and organizational leaders including chairs and executives to ensure the right fit for incoming directors. Our Board Services consultants are experienced executives with extensive Board experience. They are well-versed in board governance and keep current on board best practices.
Information Technology
The role of IT professionals has become increasingly significant as information technology becomes more and more critical to successful business management. The speed at which business activity is conducted requires IT executives who are connected, agile and forward thinking. As most companies shift to digital, effective data management is a key priority. Our team can help you find the executive you need to fill the role.